GFM Spotlight Interview: Saxappeal Talks Black Gold, Detroit & Bruno Mars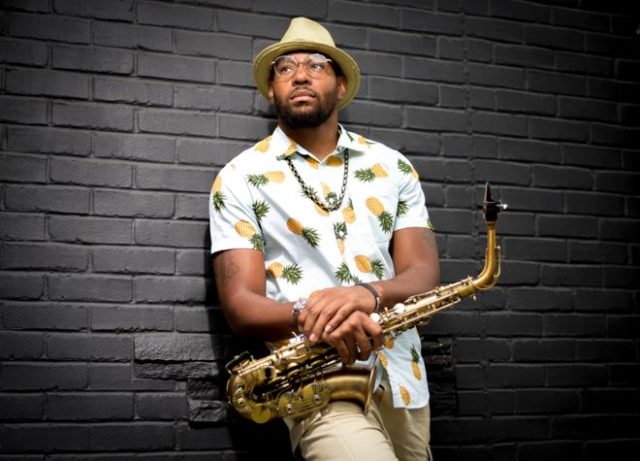 Grammy-nominated saxophonist and Detroit native Saxappeal believes his musical mission is to rekindle the flame between people and music; which is, unfortunately, flickering dim. His hopes are to touch people through his music, in ways they've yet to be touched. With focus, determination, positive energy, love, and a passion deeper than anything he can explain, he uses his horn to tell stories, state his opinions, and celebrate the gift of music through love. Saxappeal describes his sound as "SaxSoul"– a blend of jazz, hip-hop, soul, and R&B.
Saxappeal has performed with a who's who list of artists. Familiar names include fellow Detroit artists Dwele, K'Jon and Zo!, French-born duo Les Nubians, R&B legend Leon Ware, London's own powerhouse duo Floetry, Grammy-nominated Indie-Soul artist Eric Roberson and Carmen Rodgers. Most recently, he toured with Charlie Wilson as he opened for the Bruno Mars XXIVk (24 karat) Magic Tour.
We spoke with Saxappeal about his album called Black Gold, and how the pandemic pushed him to finish the project. Additionally, he shared what it means to him to be an artist from a city with a rich musical legacy like Detroit, his tour experience with Bruno Mars, and moreover, how he got that gig. Finally, he gave us his definition of Grown Folks Music. Also, be sure to watch the video to learn the absolutely innocent and delightful way that Saxappeal became interested in playing the saxophone at the tender age of 7.
The post GFM Spotlight Interview: Saxappeal Talks Black Gold, Detroit & Bruno Mars appeared first on Grown Folks Music.