Jason Peterson DeLaire & Dave Ellis Implore Us To "Stand And Fight"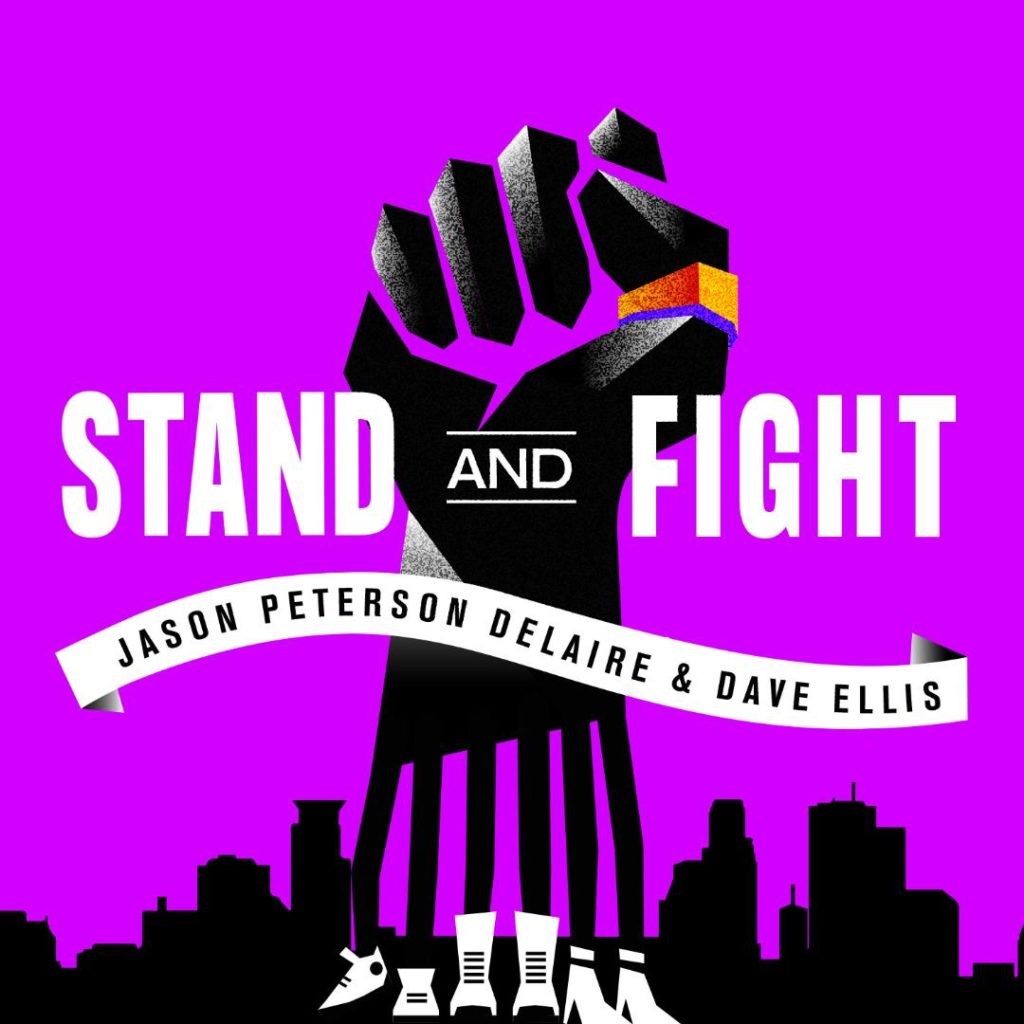 When you take a stand there is an unwritten rule that you will be at attention, high alert if you will. Couple stand with the resolve to fight and not flee? Well you better make sure that the engine is all fired up and ready to go. Here we have Jason Peterson DeLaire & Dave Ellis who have come together to ignite that feeling and fire through "Stand And Fight". With a healthy helping of MPLS Funk "Stand And Fight" implores you to get up. Undeniably empathetic in its message, this clarion call for 2020 stands mightily on the shoulders of mid-80's Minnesotan musical magic!
Press play below.
"STAND AND FIGHT" was initially written as a call for everyone to be strong through love and unify while navigating Covid-19. It took on a whole new meaning after the tragic death of George Floyd. The world changed forever in 2020. Ultimately this song is an anthem to inspire everyone to band together to get through these crazy times!" –
—Jason Peterson DeLaire and Dave Ellis
Follow Jason Peterson DeLaire
Facebook: https://www.facebook.com/jpdelaire
Twitter: https://twitter.com/jpdelaire
Instagram: https://www.instagram.com/jpdelaire/?hl=en
About Jason Peterson DeLaire
Jason Peterson DeLaire is a singer, songwriter, producer, and multi-instrumentalist hailing from funk capital, Minneapolis, MN., JPD is a member of the first family of music in Minnesota, (The Peterson's), and he is a recent inductee into the MN Music Hall of Fame alongside his late grandmother, "jazz master", Jeanne Arland, his mom Linda, uncles Billy, Ricky, Paul, and his aunt, Patty Peterson.
JPD has toured and or done sessions with such luminaries as, Prince, Michael Bolton, Richard Marx, Jimmy Jam and Terry Lewis, Oleta Adams, Bobby Brown, and Alexander O'Neal. He is currently touring internationally with Michael Bolton as a saxophonist, keyboardist, and vocalist.