#Growns I couldn't think of a better way to start not only this week off but this month than with this compelling visual and message from BD3 from Trew Culture. The timeliness of this message is glaringly apparent and what furthers this importance is the arresting nature of the musical and vocal combination that beckons the listener to pay attention because time is truly of the essence.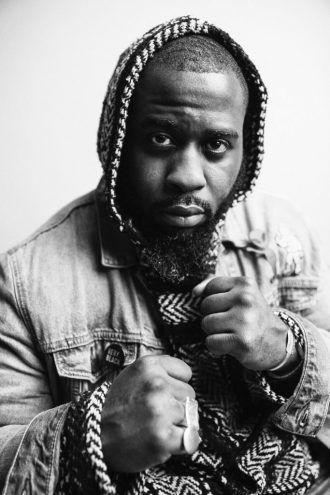 About BD3
Brooklyn based MC BD3 from the Trew Culture band collective is the reincarnation of Classic Hip Hop. He is a lyricist fusing live instrumentation with the love of Afro-Beat, Funk, Soul and Reggae to rock crowds and shake stages. He has coined the phrase " Afro-Futuristic Funk Hop" to describe his music.
As an educator and leader in the community, BD3 uses the influence of Hip Hop to promote literacy in classrooms and youth programs. Whether it's education or entertainment, with this Master of Ceremony, class is always in session. The soundscapes he creates the mode of where an MC can go.
#Growns make sure to support the movement from BD3 and Trew Culture!