Nyah Grace Reminds Us That There Are Young #Growns
18 year old Neo Soul artist Nyah Grace is making music in the Grown Folks Music lane. Period. Not Old Folks Music, but Grown Folks Music as we have to remind people from time to time. Nyah is coming with that good, good mixture of captivating lyrics, melody, beautiful harmonies and a rhythmic pulse that brings all of the compositions together.
Nyah Grace recently released her debut album Honey Coloured anchored by the Double A-sided singles of "My Sista Told Me"(above)co-written and feat. Corinne Bailey Rae and "I Don't Really"(below). You don't have to take my word for it, but this is the type of music that really does give hope for the future. Nyah Grace is making contemporary music so this is not a nostalgia vibe, it's a 2020 vibe that is quite simply #Grown. I've said it before on these pages and I'm a firm believer that everyone should be free to make their own musical choices. All I'm doing is observing that an 18 year old can make a conscious to make music with this level of sophistication and maturity and there are older artists who make choices to make music they believe will appeal to a younger demo, but sometimes you question if they really made that choice.
From my listening vantage point it sounds like Nyah Grace has been empowered to make the musical choices that line up with her muse and we must applaud that, especially in this environment where it often seems like it's more important to have a large following than great music. We are reminded and put on notice that great music doesn't have an age restriction. Thank you Nyah Grace.
Backstory behind "My Sista Told Me"
"Corinne and I started writing this song when we first met, but it was a year later that I saw her again and we were able to finish the song. I couldn't get the verse quite right, but she suggested that I try this and it immediately worked. I'm not a rapper, so this was really fun and out there for me." – Nyah Grace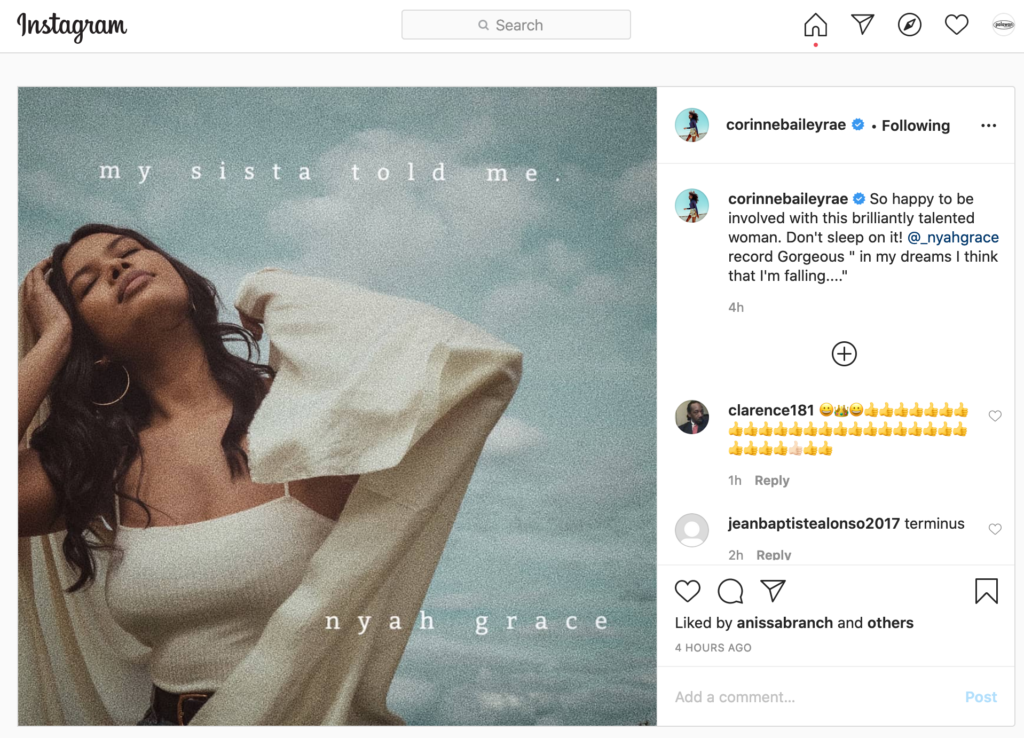 Backstory behind "I Don't Wanna"
"Michael(Michael Kwesi Graves) played the most beautiful set of chords I'd ever heard and put in some chords, quickly found the drum loop and it sounded amazing," recalls Nyah. "I wrote all the lyrics at home that same day and put in some vocals. The next day I thought a voicemail part would be cool, so I edited together all the messages in my phone. It has my grandma, plus all my friends from elementary school, because no one's left me a voicemail forever. I'm really proud of it." – Nyah Grace
Official website
Spotify
Apple Music
Instagram
Facebook
Twitter