The Black Panthers in the Current Era & Voting 2020: A Conversation with Prof. Jamal Joseph, Samaria Graham and Dr. Gin Love Thompson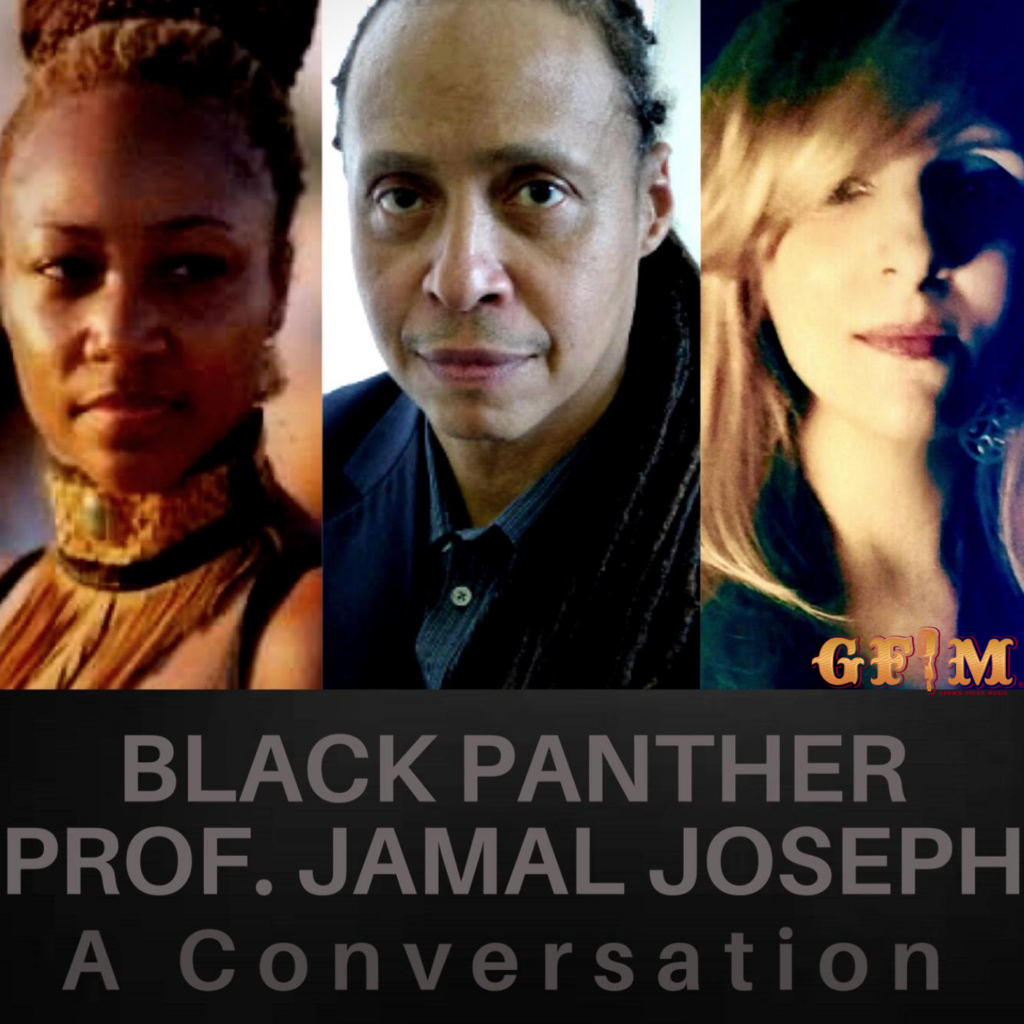 As we have entered the final 90 days to the 2020 Election, Dr. Gin continues hosting a series of conversations creating a platform for our modern day leaders in the Civil Rights Movement to inform and inspire as we enter this dire time that will determine the future of our country, and our very lives.
Professor Jamal Joseph, a member of the original Black Panther Party, reflecting on his journey as a legendary revolutionary documented in his 2012 memoir, Panther Baby.
Professor Joseph is a writer, director, producer, poet, an ultimate activist and educator.
He serves as the professor over Columbia university's graduate film program.
Professor Joseph's current community work includes being the co-founder and artistic director of IMPACT, the Harlem based youth theater company and he serves as executive director of New Heritage films, a not-for-profit organization, that provides training and opportunity for minority filmmakers.
Jamal is also known as Tupac Shakur's godfather and authored the book, Tupac Shakur Legacy.
Jamal, along with Afeni Shakur, were a part of the Panther 21 in 1969. The trial eventually collapsed and the twenty-one members were acquitted of all 156 charges in 1971.
In this historic and astounding conversation Jamal discusses what the Black Panthers truly stood for, dispelling misconceptions, and how the Black Panther Party Veterans are now mentoring the next generation.
He also discusses his passionate views on the dire need for all people uniting VOTE for Biden and Harris in the 2020 election to to bring power to all people and end the terror of Trump.
Samaria has stared in T.V. and film including reoccurring rolls on NBC's series Providence and Blossom. She appeared in Martin Lawrence's major motion film Nothing to Lose, the CBS mini-series Shake Rattle and Roll —along with numerous other guest-star appearances. She is also a gifted singer and featured performer on the album based on the poetry of Tupac Shakur, The Rose That Grew from Concrete.
Dr. Gin Love Thompson is a nationally recognized psychotherapist, author, civil rights activist and racial justice educator. A member of the Trayvon Martin movement and official coalition, Attorney Ben Crump has referred to Dr. Gin as, "an unsung hero of the Trayvon Martin and civil rights movement." She has also served as lead organizer in additional high profile civil rights cases.